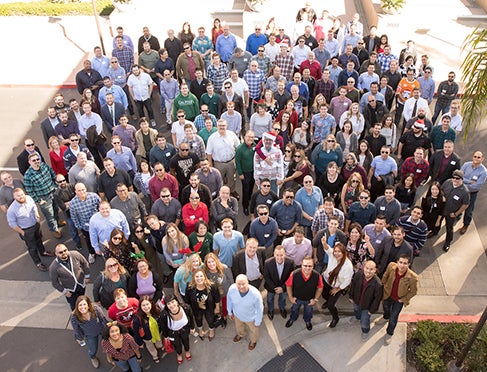 BIG ON IDEAS. BIG ON CULTURE.
We're on a relentless mission to continuously improve how we interact with our clients to create better buildings. Simply put, we want to do a great job because that's what makes us happy.
For us, this means treating everyone we work alongside with great respect. It's where collaboration is more than getting along, it's keeping each other moving in the same direction, no matter how fast or complex the project is.
To this end, we work to understand a building's purpose in order to innovate engineering solutions that enhance architecture, advance owners' goals, value the environment, and deliver an exceptional experience.
What drives us? Building value through innovation.sm That tiny 'sm' has big meaning. It stands for 'service mark,' and it's there to keep us focused on what's important.
ABOUT US
We make buildings behave like buildings should. Working with our industry partners, we design mechanical, electrical, plumbing, structural, technology, low voltage, and security systems. As stewards of the environment, we work diligently to find ways that conserve and/or produce energy and water, always striving for the perfect shade of green.
We find ways to blend life safety and fire codes into the architecture without compromising design. Our architectural lighting designers light buildings to create the experience and mood of a space.
Whether a building is in design, construction, or is operational, we'll commission it to optimize its performance and make sure everything is working as planned, if not better. And, if a building needs to operate better, we can retro-commission it to find ways to enhance its performance with an eye towards reducing energy consumption and the carbon footprint.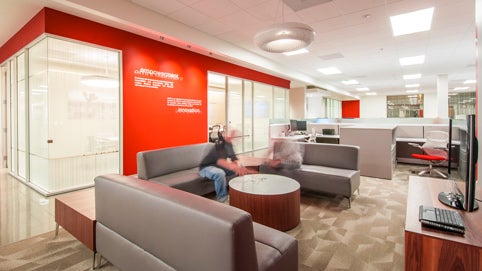 THANKFUL FOR OUR PAST. EXCITED FOR OUR FUTURE.
We started in 1979 and in the blink of an eye nearly 40 years have gone by. Little did we know that our work would shape the landscape of cities and communities in California, from office campuses, to hospitals, to schools, to civic buildings. When we look back, we're thoroughly humbled by this, especially when some of our work is older than the millennials working here.
We are One tk1sc. Our work gives people places to work, learn, heal, research, and invent. Today, we're home to more than 200 professionals in Irvine, Los Angeles, San Diego, Riverside, San Jose, and Seattle. To paraphrase the great Dr. Seuss, oh, the places we'll go. We welcome you to come along.
Learn About Our Approach
Meet the distinct challenges for your projects
Explore Our Projects
From function to aesthetics, our strength is in our diversity