Categories
Dan Munn Joins TK1SC Expanding Firm to Pacific Northwest
Posted on 2018-07-11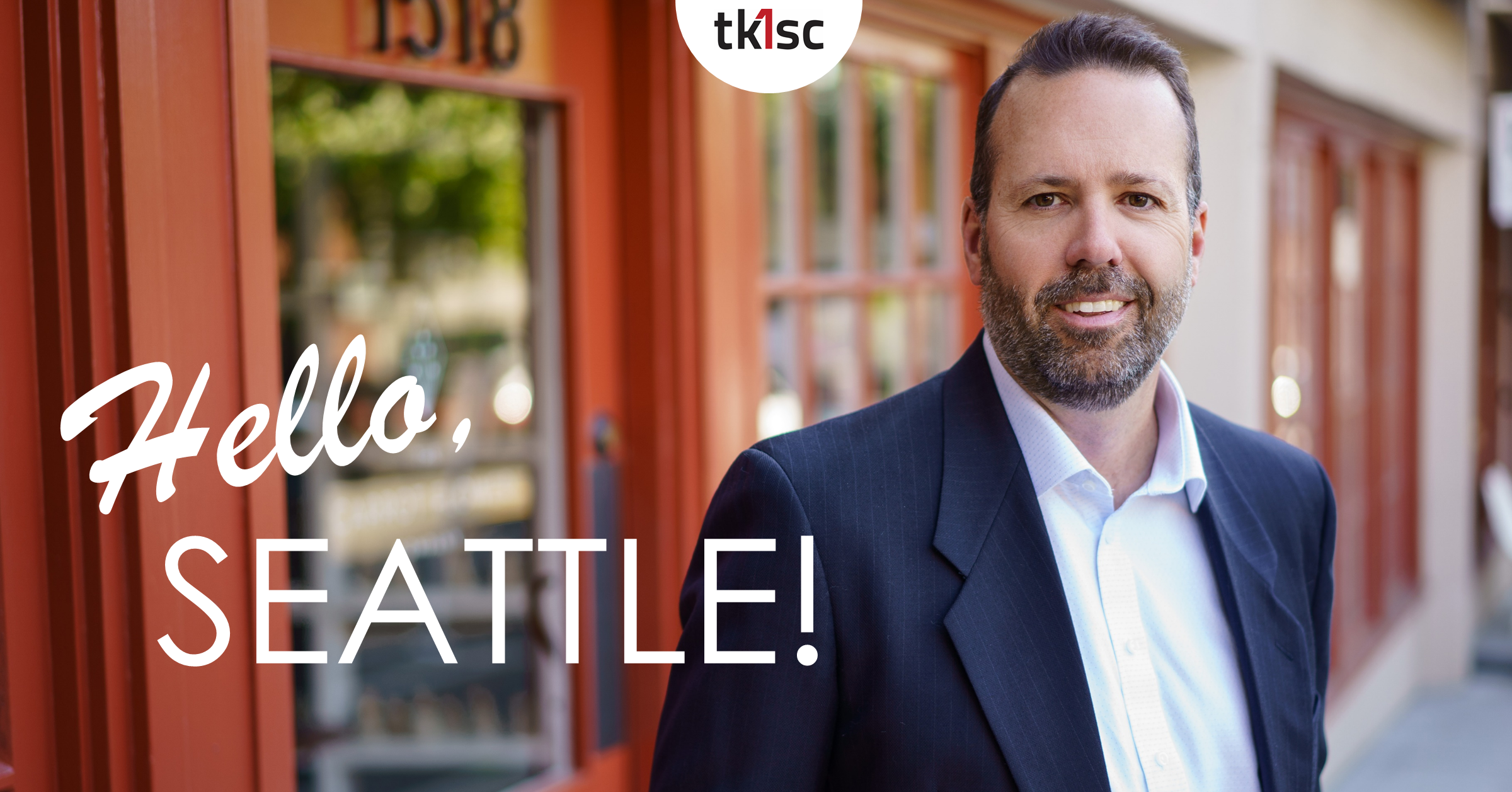 (July 11, 2018 – Irvine, CA) – Long-time Seattle-based structural engineer Dan Munn, SE, PE, LEED AP, joined TK1SC as principal and office lead for their new Seattle office, making this their sixth office. Notable for his pioneering work with sustainable design and photovoltaics, Dan brings a breadth of experience and depth of knowledge as he builds TK1SC's presence in the Pacific Northwest.
"I'm thrilled to be part of such a dynamic engineering firm" says Munn. "I'm very impressed with quality of people, their focus on service, the depth of talented engineers and designers, and their vision for sustained growth."
Dan moved to Seattle to help with the aftermath of the 2001 Nisqually earthquake which registered a 6.8 on the Richter scale, and caused $2 billion worth of damage. Working with DLR Group at the time, he was part of a team of structural engineers dispatched to the region to investigate and evaluate damages.
"The moment I landed I was ushered into a car and drove to a major retail store that had been red-tagged," recalls Dan. "People couldn't work or buy needed supplies because so many buildings were tagged. My job was to assess the damage and see if the stores and other businesses could open." As part of this work, Dan spent two weeks at Everett, WA-based Boeing assessing damage and finding ways to get them back in full operation quickly and safely.
Since then, Dan has provided services for numerous projects at Boeing. Additionally, he has worked with numerous K-12 school districts, large retail centers, community colleges, healthcare systems, and more. Over the past 10 years, Dan has led the design and installation of large photovoltaic systems for Google, the Miami Heat Stadium, the San Francisco 49er's new Santa Clara, CA stadium, and at the MGM Mandalay Bay in Las Vegas, NV.
In addition to building a team in Seattle, he will also establish and lead the firm's structural engineering department. Dan has a passion for building great teams focused on what the owner wants with an emphasis in sustainable design and resilient communities. "Designing high-performance buildings takes a village, literally, says Dan. I'm a structural engineer by degree, but to ask me to look at only the structural part of a project is like asking me to breath in and never breath out."
In fact, Dan builds teams to see all aspects of how a building is put together and sees sustainable design as an imperative, not an option. For nearly 20 years, Dan was the National Engineering Leader at DLR Group where he worked with his teams to go beyond the engineering and understand each piece of the building. He guided his teams to offer ideas and ask questions about more than their single engineering discipline. "When anyone on a project team, from architect to structural engineer to mechanical engineering to contractor, etc., can ask good questions about how things work together, it results in a better outcome for everyone," explains Dan.
"Dan's philosophy and approach to design is what attracted us to him," notes TK1SC CEO and partner Roger Carter, PE, LEED AP. "We developed a collaborative process called the o|n|e approach which guides the integrated design and creates better buildings. Dan embodies this type of approach and we're all excited about what he brings as a leader, engineer, and collaborator."
The o|n|e approach is an acronym that stands for outcomes, needs, and expectations. Starting with the outcomes establishes the context of the project and gives direction. Understanding the needs of the owner, design and construction team, there are better opportunities for innovation. Finally, defining the expectations early-on provides the entire team performance indicators so there are fewer costly surprises.
About TK1SC:
TK1SC is an engineering consulting firm. Working with industry partners, they design mechanical, electrical, plumbing, structural, technology, low voltage, and security systems. As stewards of the environment, they work diligently to find ways that conserve and/or produce energy and water, always striving for the perfect shade of green. TK1SC finds ways to blend life safety and fire codes into the architecture without compromising design. The architectural lighting designers light buildings to create the experience and mood of a space.
Providing services throughout California and, now, the Pacific Northwest, they are headquartered in Irvine, and have offices in Los Angeles, San Diego, Riverside, San Jose, and Seattle.
---