Categories
ENGINEERS WEEK SPOTLIGHT: DAN MANN, PE, SE
Posted on 2019-02-20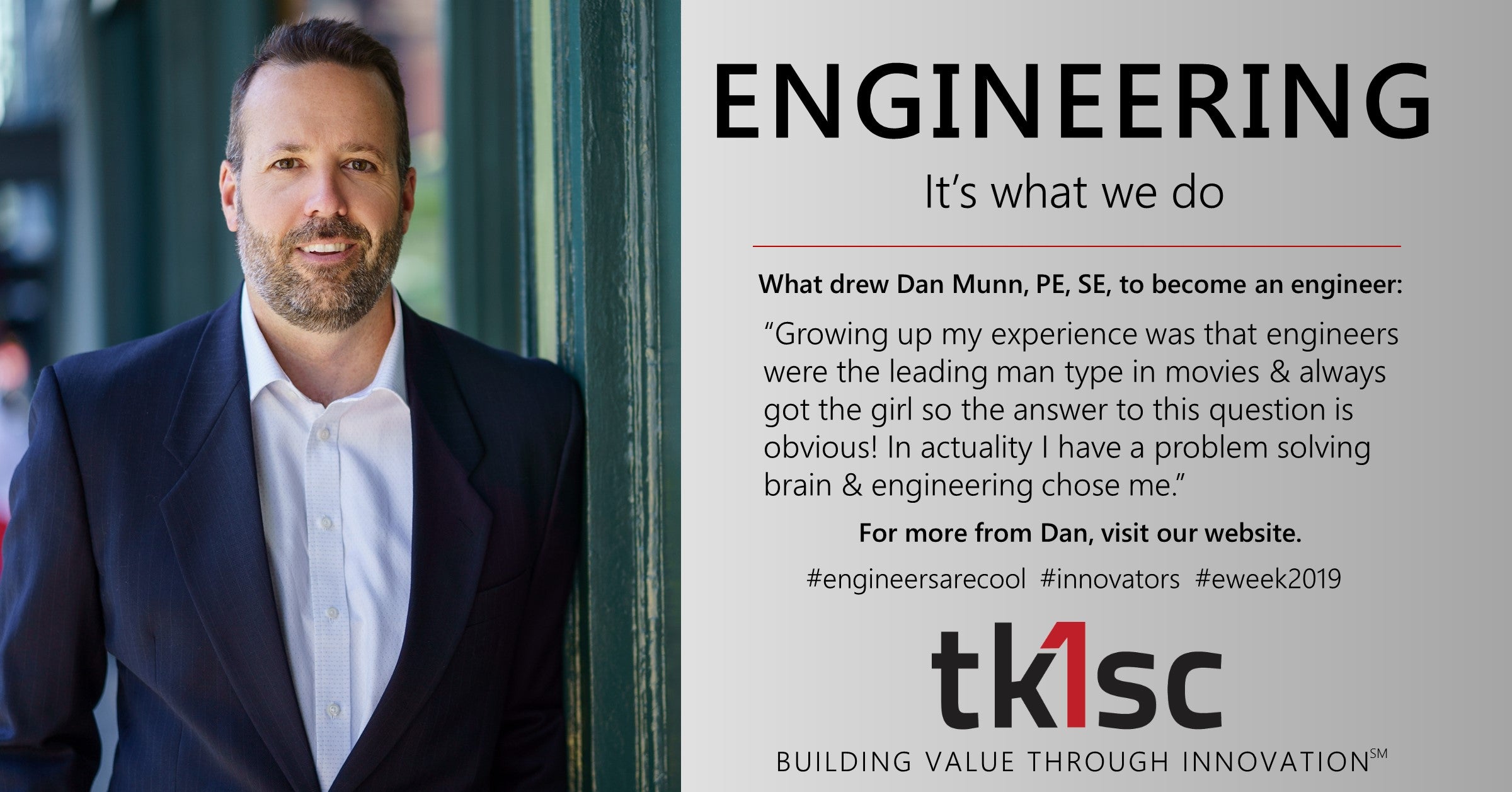 Dan Munn, PE, SE
What drew you to becoming an engineer?
Growing up my experience was that engineers were the leading man type in movies and always got the girl so the answer to your question is obvious! In actuality I have a problem-solving brain and engineering chose me. Science is such an important field and I have tremendous respect for the rigor of scientific study and investigation, but I fell into applied science so that I could make cool stuff. When I was in high school, I worked in construction and fell in love with buildings so Structural Engineering was a natural fit for me.
What's your favorite project?
All projects are my favorite and I am only being slightly facetious. Every project is fun for me, but I do have a couple that stand out over my career.
The first being the Fujitsu Microelectronics plant in Gresham, OR. A massive design build joint venture project that was built in 18 pressure packed months and I loved every minute of it.
A second is the DeColores Women's Shelter in Phoenix, AZ. This was a safe refuge for women and their young children to escape to. Very low budget and not enough square footage for those families, but I enjoyed so much working with the architect directly on the integration of structure and architecture to make those spaces as exceptional as possible. That was an enlightening project for me on the power of architecture and creating space. Loved it!
I would also add every elementary school that I have ever designed.
What would you tell your younger engineering self to make his life easier today?
Ask forgiveness, not permission.
What do you do when you aren't engineering?
Thinking about engineering. Engineering is my favorite.
Role: Principal
Discipline: Structural
Years of experience: 25 years
Education: Arizona State University
Office: Seattle
---