Categories
New Energy and Sustainability Group!
Posted on 2015-07-07
tk1sc is excited to offer expanded energy and sustainability services through our new Energy and Sustainability Group! Energy efficiency, sustainable design and long-term occupant satisfaction have always been part of tk1sc's fundamental approach to the way we design projects. Our team of specialists focuses on maximizing building energy performance through careful analysis of a building's design and operation. Our new Energy and Sustainability Group is the perfect complement to the design, engineering and commissioning services we already offer.
Our expanded services include:
Strategy and Planning
Building Performance Simulation
Energy Modeling
Energy Auditing and Retro-Commissioning
Residential and HERS Testing
Incentive and Rebate Support
Measurement and Verification
Sustainability and Green Building Support
LEED Consulting
Carbon Accounting and Reporting
Training and Support
tk1sc welcomes aboard three key team members!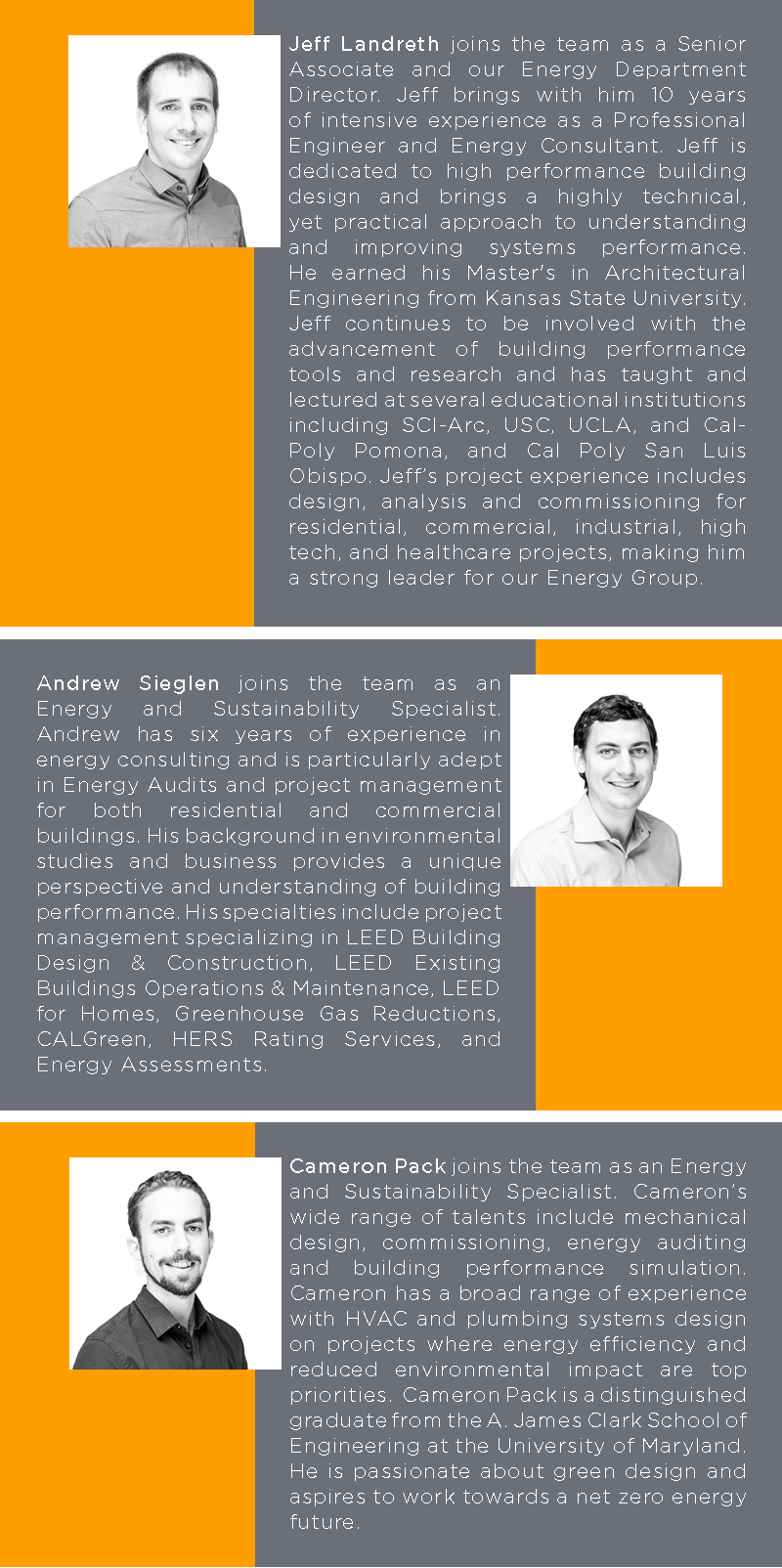 ---