Categories
TK1SC Named a Best Place to Work in Los Angeles
Posted on 2018-08-15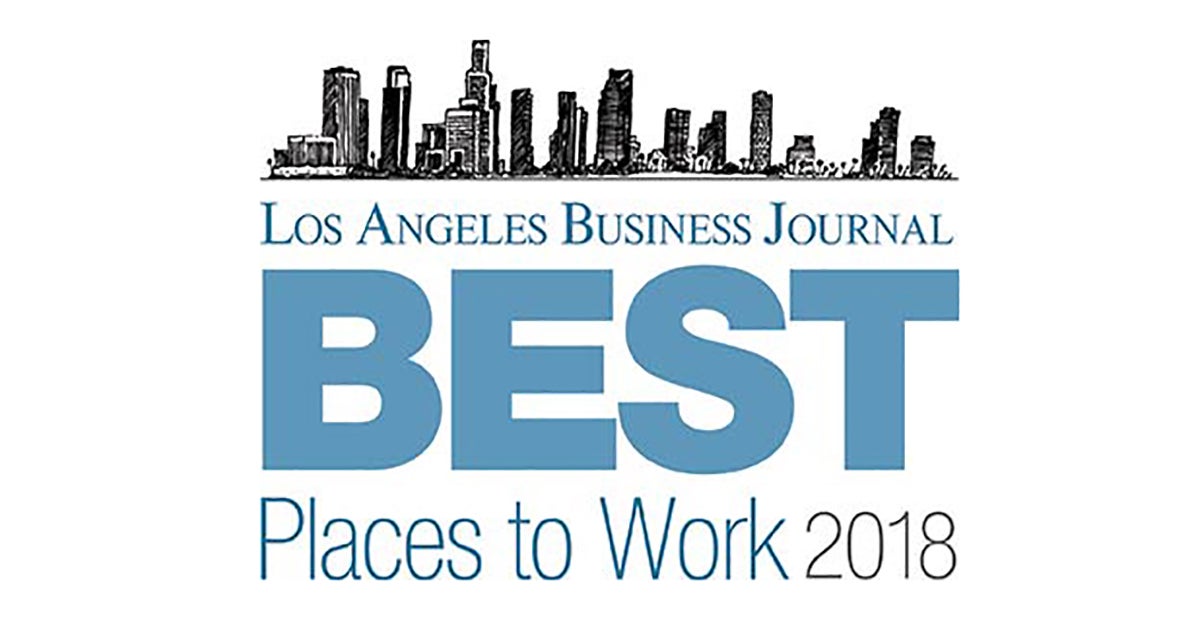 Los Angeles, CA - August 15, 2018 – The Los Angeles Business Journal hosted it's 12th annual Best Places to Work in Los Angeles luncheon today where tk1sc's Los Angeles office was honored with an award. The ceremony awards top local employers that participated in a detailed survey on subjects such as leadership, corporate culture, communications, and much more.
"I am really proud of our LA team and what we have accomplished in such a short time. Everyone is instrumental to our success.," says principal and tk1sc's Los Angeles office leader Louise Belair, PE. "It is a real pleasure leading a group of professionals who embrace our firm values and are committed to working together and making it fun and enjoyable to come to the work everyday," says Belair.
The tk1sc Los Angeles office has 25 employees providing services in mechanical, electrical and plumbing engineering; technology and audio-visual design; energy and sustainability; code, life safety and fire consulting; commissioning and retro-commissioning; and, architectural lighting design.
"We are thrilled to be named to the Best Places to Work in Los Angeles list for the second consecutive year. To be ranked in the top 20 this year is awesome. This speaks to the quality of people we have on our team. Each of them embodies our values & culture", comments tk1sc CEO Roger Carter, PE.
The Los Angeles office's projects include work with Dignity Health's California Hospital, City of Hope, UCLA, USC, Kaiser Permanente, Aerospace, JSB Development, and the County of LA Public Library system, to name a few.
About tk1sc:
tk1sc is an engineering consulting firm. Working with our industry partners, we design mechanical, electrical, plumbing, structural, technology, low voltage, and security systems. As stewards of the environment, we work diligently to find ways that conserve and/or produce energy and water, always striving for the perfect shade of green. We find ways to blend life safety and fire codes into the architecture without compromising design. Our architectural lighting designers light buildings to create the experience and mood of a space.
Whether a building is in design, construction, or is operational, we'll commission it to optimize its performance and make sure everything is working as planned, if not better. And, if a building needs to operate better, we can retro-commission it to find ways to enhance its performance with an eye towards reducing energy consumption and the carbon footprint.
###
---